Our History
Practical Love is the path to eternal truth - Dr. Aila tasse
How do you plant a church for nomadic people groups?
How do you reach the unreached when there are no roads to take you?
ANSWER | A church on the back of a camel.
Our Founder and President, Dr. Aila Tasse, was born in Northern Kenya into one of the 26 unreached people groups of Kenya. The area of Northern Kenya has remained unreached predominately because it is physically hard to reach. Until last year, there was not a paved road to connect North Kenya to its country's capital.
One afternoon while young Aila was praying, God gave him a vision of cabbage growing in the Diid Galgalu Desert. This is an extremely rocky and hot desert of Northern Kenya where nothing ever grows, so Aila thought he must have fallen asleep in the afternoon heat and stood up to walk around for a while.
But God continued to show him cabbages growing in that desert. The desert where 14 of the 26 unreached people groups call home. The desert that Aila, himself, used to call home.
Knowing the vision was impossible, as cabbage could not grow in that place, Aila asked God to tell him what it meant. As he prayed, the words in Isaiah 43 came to mind.
"Remember not the former things [. . .]"
"I will make a way in the wilderness and rivers in the desert [. . .]"
"to give drink to my chosen people, the people whom I formed for myself, that they might declare my praise."
This was Aila's Burning Bush encounter with God. God was calling a young Muslim convert to bring the gospel to his native tribe, and the neighboring tribes.
"Lifeway Mission International [LMI] didn't start as an organization; it started as a response to God's vision of wanting to see cabbage growing in the deserts of Northern Kenya. Of course, God didn't mean cabbages; He meant the people groups." - Dr. Aila Tasse
Aila began traveling to various villages and nomadic people groups to preach the Word of God. Thus, the idea of a church on the back of a camel was born. One day, in the desert north of Isiolo, under the shadow of a mountain, a woman asked Aila, "Who will stay behind to teach us how to follow this Christ you talk about?"
This question altered the heartbeat of LMI from evangelism to disciple-making as Dr. Aila realized the need to raise up indigenous leaders amongst the various tribes to continue to share about Jesus. To have Rendille lead Rendille, Samburu lead Samburu, Borana lead Borana, the native leaders understand and identify the individual tribal cultures and can more easily break down barriers of acceptance because they, too, experienced them.
Because Lifeway Mission International is indigenously led, they have personally experienced that in the marginalized and neglected corners of the continent, the needs of the people are not only spiritual. Someone who is hungry, cannot fully grasp the gospel; therefore, LMI seeks to meet the whole needs of a person through the four wheels of Lifeway. After all, it was through an act of practical love that God reached Dr. Aila Tasse.
Of course, the realities of unreached and under-reached people groups is not unique to Kenya. Because Aila's tribe has familial ties in Ethiopia, it was natural to replicate Lifeway's holistic Disciple Making Movement in neighboring Ethiopia.
Twenty years later and Lifeway Mission International is now engaging with all 26 unreached people groups in Kenya, and operating in 10 countries. LMI leaders regularly train people from all over Africa, as well as other regions that are hostile to the Gospel, on how to successfully reach the unreached.
To this day, Lifeway Mission International continues to exist out of obedience to a vision of cabbages growing in the desert by meeting people wherever they call home.
cabbages in the desert
"Lifeway Mission International [LMI] didn't start as an organization; it started as a response to God's vision of wanting to see cabbage growing in the deserts of Northern Kenya. Of course, God didn't mean cabbages; He meant the people groups."
- Dr. Aila Tasse, Founder + President of Lifeway Mission International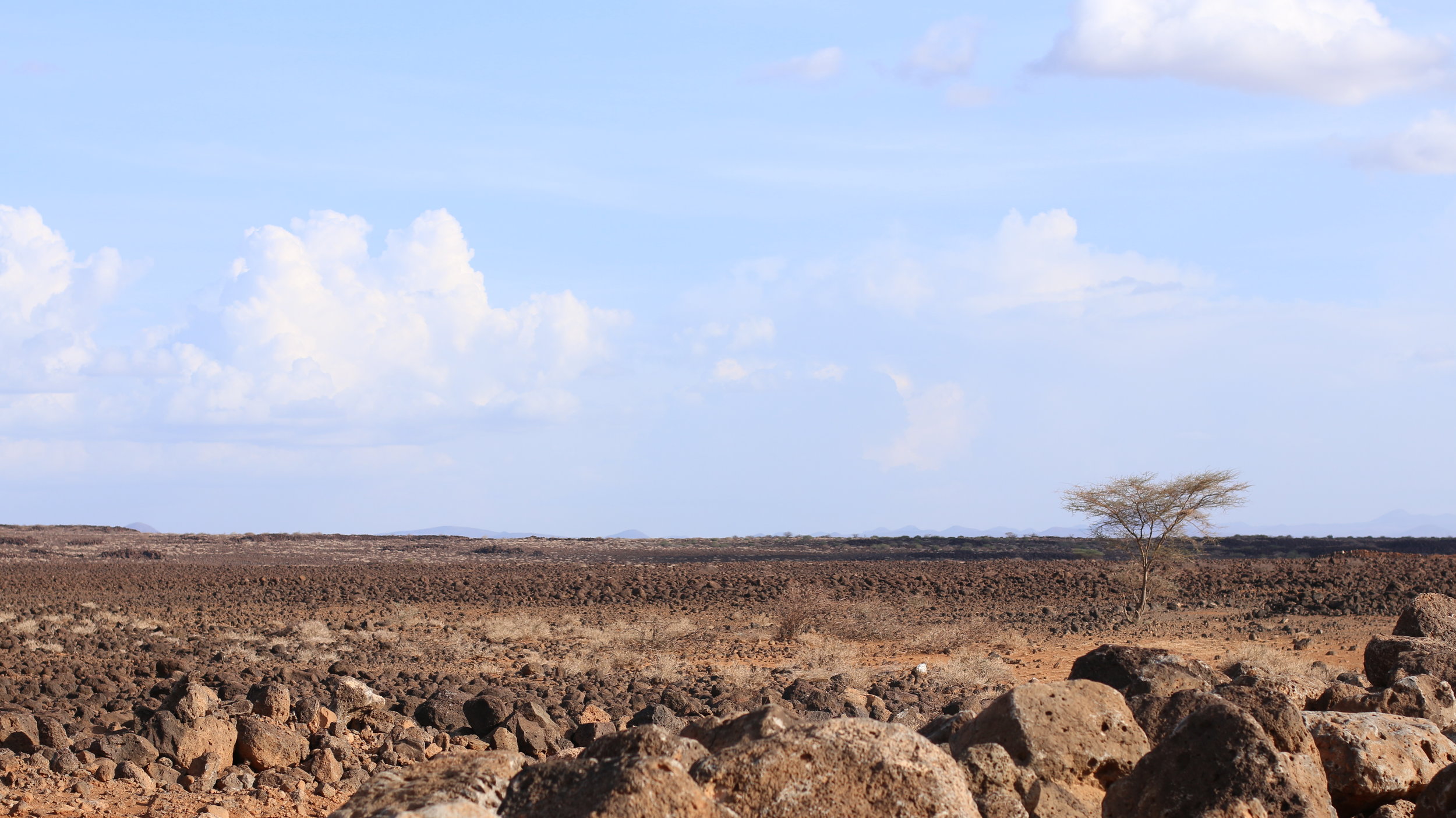 Our Founder's Story
Is a story about courage, obedience, and how God revealed Himself to a devout young Muslim boy in the deserts of Northern Kenya
When Dr. Aila Tasse was 14 years old, he was attending a Muslim boarding school in Northern Kenya, studying to be an Imam.
God had other plans for his life. . .
Which started when Aila was hospitalized after contracting cerebral malaria during an outbreak at the school.
As Aila saw his classmates die in the beds beside his, he began to question where he would go.
He knew that there was no forgiveness for sin in Islam. Allah has a scale of truth to weigh sin versus good deeds. If the good outweighs the bad, the Qu'ran teaches you will enter paradise.
As he lie in the hospital contemplating his future, Aila was convinced his scale would not tip favorably. Far from home and having a crisis of faith, he wished his family could come visit and pray for him, as he was on what he assumed to be his deathbed.
Instead, the outcasted Christian teacher in town heard of Aila's situation and brought him milk and bread. This act of practical love softened Aila's heart. Francis asked Aila a question he had been struggling with, "if you die today, where will you spend eternity?"
Instinctually, Aila quipped, "isha Allah" [Allah knows].
Francis responded, "I can tell you where you will go, and how your sins can be forgiven through Jesus."
Knowing this teacher was an 'infidel', Aila replied "I don't want to be a Christian." For a week, Aila had sleepless nights as he heard Francis' words "sins forgiven" swarm his thoughts.
At the end of the week, Francis returned to Aila's bedside inquiring if he had thought more about forgiveness. It was during this conversation, that God got ahold of Aila's life. Culturally, he did not want to be a Christian for what that entails in his world; but he believed Jesus is who Francis told him to be and prayed to Him for the first time.
Miraculously, two weeks later, Aila was discharged from the hospital with a clean bill of health.
Out of fear of cultural repercussions and familial excommunication, Aila began secretly reading a small Gideons Bible and continued to meet with Francis for discipleship.
But a few months later, his family learned of his newfound faith and at 14 Aila had a decision to make that would alter the course of his life.
The Mosque leaders agreed that Aila had blasphemed their religion and deserved to die; but the Kenyan constitution forbade it. So, unless Aila renounced Christianity, admitting he had been brainwashed, he must be pronounced dead by his family and excommunicated.
Bravely, the next morning, Aila reiterated that his sins had been forgiven and was pronounced dead by his father in front of the entire family and community. Alone at 14 years old, Aila left that day and did not return until God called him back many, many years later with a vision of cabbages growing in the desert.
Our Mission
Serving as Jesus served by holistically discipling and developing communities; and bringing glory to God.
Our Vision
To disciple the nations on the path of practical love to eternal truth through the disciple making movement. To connect with the persecuted and marginalized communities in regions beyond the reach of traditional mission organizations. To meet the whole needs of individuals and to return dignity to the unreached peoples of East Africa and beyond.
Core Values
Practical Love. We believe that practical love breaks down cultural and physical boundaries to relationships with God.
Teamwork. We believe that every person has a place in the Kingdom of God.
Integrity. We value honesty and authenticity, individually and as an organization.
Accountability. We are accountable before God and to our partners.
Faith. We are followers of Jesus, committed to growing in our relationship with Him, and striving to serve as Jesus served.
Become a Partner
Sign up to receive regular updates from LMI and to Join our Prayer List